January 8, 2022
Posted by:

Admin

Category:

News
Best Oakland limousine service by All Bay Limousine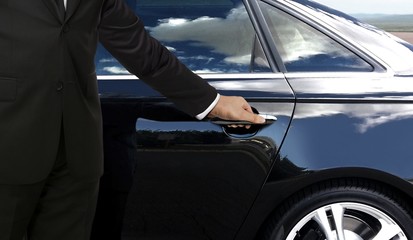 We here at All Bay Limousine are 100% committed in giving out the best Oakland limousine service to our dedicated and loyal clients. If they are new, we make sure our actions and our words through our services turns them into our faithful and devoted clients that keep visiting us as if we are part of a big family. We provide immense comfort, physically as well as mentally through our vehicles and through our courteous behavior. We make sure we reach out to them in a dependable, comfortable, and safe way so that they feel at ease while we take them wherever they want to go.
Why choose All Bay Limousine for your Oakland transportation needs?
Our vehicles are sanitized properly, and we follow the COVID-19 protocols set up by the state to the very dot. We ensure that our vehicles are clean, highly maintained, and completely licensed as well as insured. Other than that, our chauffeurs are trained in such a way that they complete our safety and etiquette training program before serving you. Our chauffeurs are courteous, well-dressed, active, and healthy. We also make sure to give our chauffeurs a bi-weekly checkup on their health to ensure their health is optimal and that they are in prim and top condition to be of service to you.
We do all of this because we believe that we aren't just a transportation service, we keep it personal and endearing with our clients—they are like a family to us. All Bay Limousine's Oakland limousine service constantly tries to ensure and succeeds at keeping the goals of the clients to the highest degree so that their important work, family events, and many other aspects of their life are always going smoothly with us. We become a part of their lives to give them a peace of mind that they will get first class Oakland limousine service.
"How?" you may ask. It is simple, by leaving no stones unturned; by arriving on time and by listening to every word our clients say to us. Customer satisfaction is the pillar of success in our company, whether it is the dispatch department or the chauffeur department—All Bay Limousine is going all the way when it comes to keeping you happy and comfortable whenever you travel with us.
Our chauffeurs are highly skilled and knowledgeable. Time and time again, they have proved themselves far above the client's expectations, which is why our chauffeurs have bonded in such a kindred way that they are treated as family when it comes to our clients. People are personal to such a level that they even call our chauffeurs by their first names sometimes. Therefore, whenever you are looking for an Oakland limousine service, and you want that safe, personal, and courteous service, then think of All Bay Limousine and no one else.
We are everywhere in Oakland.
We got you covered in all areas because we are All Bay Limousine. You want any Oakland limousine service transfers, or you want to ride in our luxury vehicles that exhibit chic and class, then just call us and our representatives will welcome you with open arms. You will get a firsthand experience of how welcoming the All Bay Limousine family really is. We will guide you properly as to which vehicle will be the best for your planned trip, and we will accommodate further for you in any way it is possible.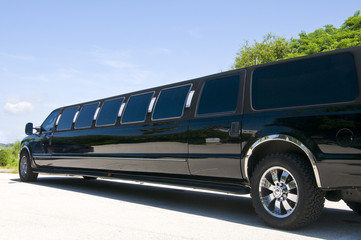 All kinds of limo vehicles for your Oakland limousine service at All Bay Limousine!
We have all kinds of vehicles to cater to our different clients for the sole purpose of ensuring their satisfaction and making their trips truly magical and memorable. We don't only offer Oakland limousine service through our stretch limousines, we go one mile further, and offer SUV Limousines, Chrysler Limousines, Hummer Limos, Sprinter Limos. All Bay Limousine has been in the transportation service for more than two decades, and these two decades have paved the way for us to make sure that our clients ride in the latest models of limousines so that they can get the finest Oakland limousine service possible.
We offer services on an hourly charter for all kinds of special and personal events of yours such as Weddings, Proms, Quinceanera's, Birthday Parties etc. Not only this, but we also offer airport transfers and corporate services as we have a wide range of corporate clients from Netflix, HP, DCVC, FOX News, Apple, Google, and many more.
Open the door and get in touch with All Bay Limousine!
Wait no further, if a special event is coming up in Oakland and you are looking for an Oakland limousine service, then just call All Bay Limousine at (415) 877-1899 or visit our website at allbaylimo.com to get a quote or book a trip. We will surely assist you further the moment you get in touch with us because we are All Ready, All Day long, we are, All Bay Limousine!