January 8, 2022
Posted by:

Admin

Category:

News
Looking to make your special prom night memorable? Get Prom party limousine by All Bay Limousine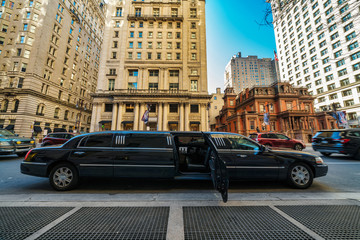 There comes a time in every person's life when they have to get ready for their prom night. It is a special time where teenagers are celebrating their completion of four years of school. It is considered the culmination of all those four years that had made the students form friendships, learn new things, keep the school spirit going on for their senior years and finally celebrating the fact that they are embarking on a journey to become an adult. Prom is something that is near and dear to all the students and it is the most memorable night of their school years where they remember the years behind them and cherish them.
Prom is a night that just cannot be forgotten by anyone at all. This is the night that people wear the best suit, they look their best, and they arrive in the best vehicle as well. This is where All Bay Limousine comes in, to give you a ride of a lifetime for your special prom night, we will make you ride in a Prom party limousine.
Why choose All Bay Limousine for your special prom night?
All Bay Limousine understands that this is a school tradition, something that is important for the students. This is a time of celebration therefore; our fleet makes sure that we give the right kind of a vehicle for this service. Our Prom party limousine vehicles are all party-styled, ready to make your prom night truly memorable. Our limousines rides are going to make your prom night that much sweeter. You will arrive in style and go home in style. It is all about making moments, as it is only going to happen once in your life.
Yes, prom nights are for seniors leaving for college or the real world, and this is why many of them go for a limo ride to make the most it. All Bay Limousine is well aware of the fact that prom nights are to be made magical and special for the students, therefore, we decorate our vehicles according to your prom-styled theme and make them truly Prom party limousine vehicles.
All Bay Limousine has pink limousines for this special occasion, many people ride in black limos and some do it in white, but there are people who want to make a big impression by riding in a pink Prom party limousine, and All Bay Limousine goes a mile forward and offers you something different from the ordinary.
Perks of getting a limousine for your prom.
If you are still unsure about getting a Prom party limousine for your prom night, then we will help you understand what you can get by getting a limousine for your prom. Here are the amazing perks of getting a limo service for your special prom night: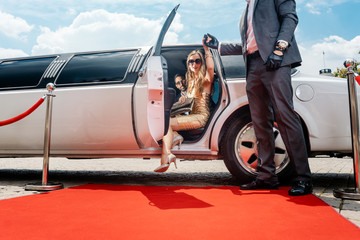 Make an impression that will last a lifetime.
These words mean more to us than anything, this is how All Bay Limousine operates from the dispatch level to the chauffeur level—we want to make a lasting impression with our Prom party limousine vehicles and with our professional and friendly behaviors towards our clients, who we think of nothing but family.
We will help you make a lasting impression on your prom night. Making an impression at the start during your arrival can set you up in an amazing mood for the whole night. All the red carpet roll, opening the door for you, treating you like a price or a princess for this special night is all what our chauffeurs would love to do for you.
You can extend your prom night someplace else.
The great thing about getting a Prom party limousine is that you will be able to go to other fancy places like a restaurant with your friends in a limousine. It does not only have to be at the prom, you can go somewhere else after the prom to make the night even more fun.
It will be truly safe and sound. Our chauffeur will treat you like a celebrity on this special day of yours.
Our professional and highly skilled chauffeurs know how to treat their passengers, to us you are family, but more so than that, our chauffeurs are trained for all kinds of events and how to act and behave in different occasions. They are healthy and are checked regularly so that you can feel safe that a healthy and active chauffeur is taking you to your destination on your special prom night in your Prom party limousine so you have nothing to worry about at all. This is all that matters at All Bay Limousine, we are here to make your experience memorable, comfortable, and truly magical.
Get in touch with All Bay Limousine. Don't wait, make your prom night truly special.
If you want to get a Prom party limousine, and want to make your prom night a night that you will never forget, then knock on our door by giving us a call at (415) 877-1899 or go to our website www.allbaylimo.com to get a quote or book your ride. We will be extremely happy to be a part of your prom night. We are always ready, all day and all night, because we are All Bay Limousine!