January 8, 2022
Posted by:

Admin

Category:

News
Best San Francisco Party Bus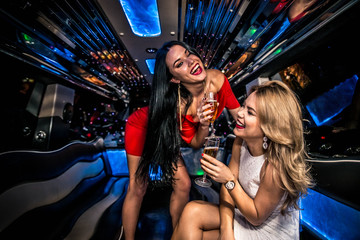 All Bay Limousine prides itself in catering to all kinds of people. We know that our clients have different needs and preference, some might be in need of an airport transfer with our executive vehicles such as our Sedans, SUVs, and Limousines, while some will be tired from working the entire week and just want to enjoy their weekend by getting San Francisco party bus. The Party Bus has all kinds of features in it that can complement the enjoyment levels whenever you will be riding in it. It is sleek, stylish, roomy, and just looks like a colorful club where you can just dance and drink with loud music in the back along with your friends so that you can make your weekend as fun and fantastically enjoyable as possible.
Make no mistake about it, All Bay Limousine will accommodate you even more than this wherever it is possible for us. Because for us, here at All Bay Limousine, customers are like a family, we treat them as such because we want to communicate with them clearly and openly so we know what they want and we can deliver it as they want it. We are fully aware of the fact that customer satisfaction is the priority and making them a part of the family at All Bay Limousine is our goal. So, if you want a San Francisco party bus and want to just forget about everything and enjoy the ride, look no further than All Bay Limousine.
Why choose All Bay Limousine for San Francisco party bus rides?
Because we have provided excellence in luxury transportation for over 25 years.
All Bay Limousine has been perfecting its craft for more than two decades. It has been quarter of a century since we started our operations and ever since the first day, we have made sure that our customer is treated more than a customer—they are treated as family. Why do we emphasize on the word "family"? Because it is only family that truly cares about you, and we want to convey it to our clients that we are their family and we will be there for them whenever they want a ride in our luxury vehicles for any kind of event. Be it Airport Transfers, Weddings, Quinceanera's, Bachelorette Party San Francisco party bus rides, or any other special event that is near and dear to you; All Bay Limousine has got you covered.
We offer exceptional 5-star service.
We have provided excellence in our services for more than 20 years and we will continue to do so. The moment you sit in our Party Bus whenever you choose us for San Francisco party bus trip, you can be sure of the fact that you are about to get 5-star service as our drivers go through safety training and their background and health is also checked properly before and after the rides to provide you with reliable service. More on that below.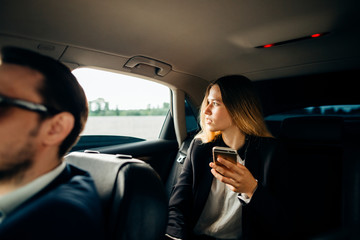 You will get Highly Experienced Chauffeurs for San Francisco party bus rides!
Our chauffeurs are incredibly experienced. All of our chauffeurs are well-mannered and go through our general training program just to give them a certification for their courteous behavior which they will be sure to showcase you whenever you book a ride with us. From the start of the trip to the end of the trip, they will make sure that you are treated with care and are made to feel comfortable as much as possible. Our chauffeurs are dressed for the occasion so that your trip looks highly professional and you can feel the luxurious feeling that one gets from sitting in high-class vehicles.
Our chauffeurs are experts in controlling a party bus, so whenever you get a San Francisco party bus with us, it will be driven as if you are inside a room. They drive it smoothly and safely so that you don't even remember you are in a vehicle but at the same time, whenever you do remember, it reminds you of chic, style, and class.
Our chauffeurs make sure that they are always on time and that your time is cared for. Their health is checked bi-weekly and they are made sure to be in optimal health for you. So, whenever you think of getting a San Francisco party bus, think of All Bay Limousine. Our experienced chauffeurs are ready to service your fun and memorable trip in our beautiful Party Busses.
What our Party Busses will offer you for your San Francisco party bus rides.
Our Party Busses can hold all kinds of sizes for your San Francisco party bus ride, we have a 22 PAX Party Bus, 29 PAX Party Bus, 36 PAX Party Bus, 45 PAX Party Bus, and furthermore, we have special busses as well they are the 14 PAX Sprinter Limo, and the 14 PAX Executive Sprinter, both of them have a bus-styled look to them.
Our Party Busses have 1500, 3000, 5000-Watt Sound System, FM/AM/DVD/CD/TVs, Fiber Optic Lighting, Insulated Coolers along with a Service Bar, Beers, Wines, and Champagnes on request, and furthermore we offer complimentary drinks such as ice and fresh bottled water.
Ready for Partying with our San Francisco party bus?
Call us now at (415) 877-1899 or go to our website to send us a quote or book a ride at www.allbaylimo.com. We are open 24/7 ready for you to unwind and get enjoyable and memorable San Francisco party bus rides, because you deserve it.